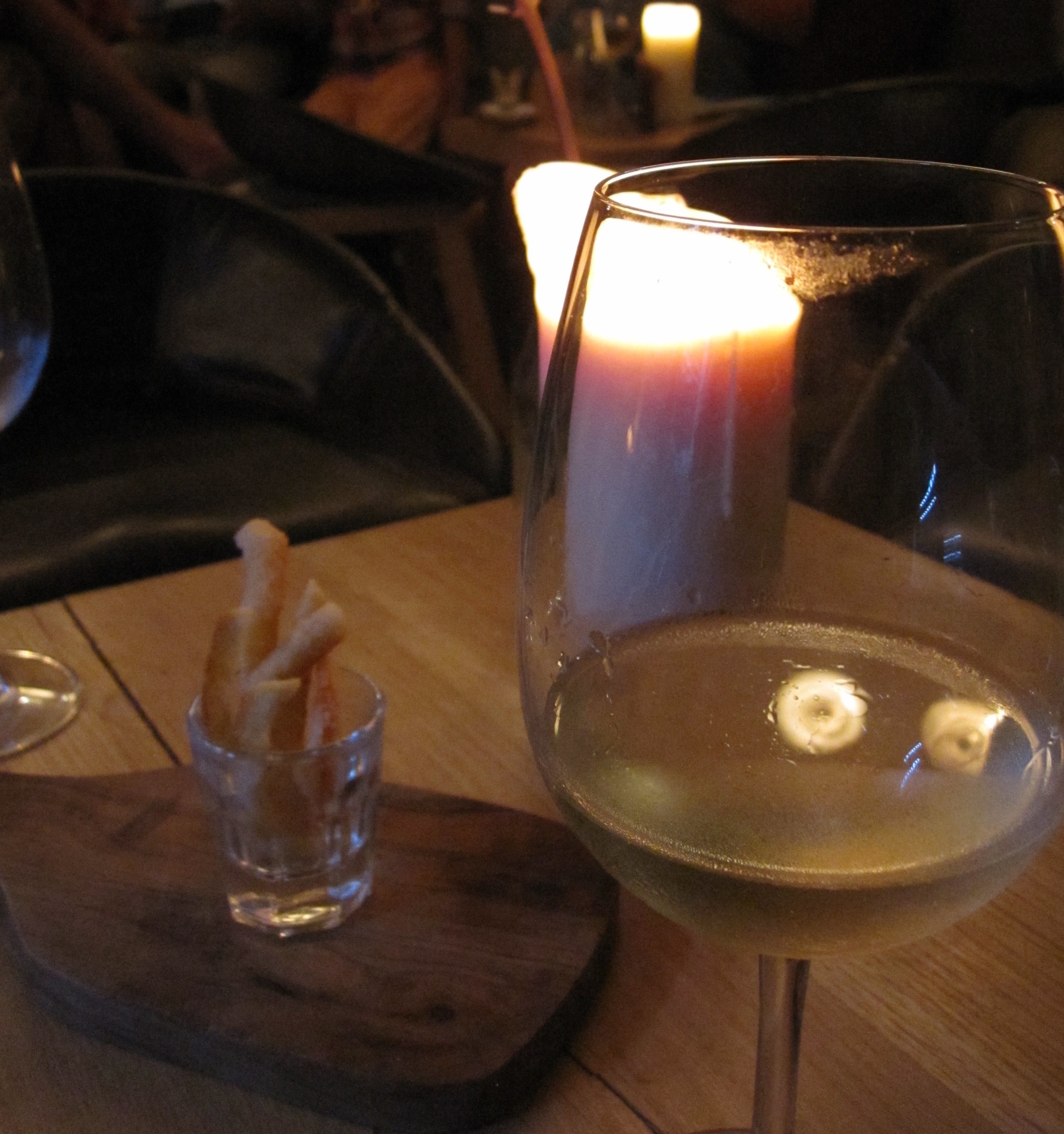 Restaurant Week
"Restaurant Week in NYC offers cheap dining meals…" according to Time Out Magazine and other websites and blogs.  I thought we would get a great meal at a fancy restaurant for a fraction of the price one would normally pay.  I always wanted to go to Le Cirque and here was my chance.  I discussed it with my wife, as only a good husband does, and we quickly made the decision to make a reservation.  Le Cirque is not too far away and we can walk there.  It was a cold night and we braved the freezing air and made our way to this world renowned restaurant.  We were so excited.  Like little children on Christmas morning.   We would never be able to afford this meal if it wasn't Restaurant Week!   And it was only going to cost $38 per person!  A 3 course meal at a famous restaurant for under $100.  Woohoo!
This is going to be good
We first looked at the restaurant week menu online and pretty much made up our mind on what we wanted to order prior to our arrival.  You have to order off the specific Restaurant Week menu and that was fine with us.  There were delicious sounding dishes to choose from and Le Cirque gave us 4 choices for both appetizer and entree.  For my appetizer,  I ordered the Black Truffle Risotto.  I love the taste of truffle and so this was a no brainer for me.  My wife ordered the salad.  Not an ambitious choice but she likes salad. In her defense, it was called Le Cirque Salad so it must be special.  hmmmmmm.  It's just the appetizer and I am sure she'll order something tasty for her entree.
Delicious wine
Of course we had to have a glass of wine and I ordered a delicious Chateau Carteau Cotes D'Augay, a Merlot/Cabernet Sauvignon blend from Bordeaux, France.  The cost was $17…for the glass.  My wife ordered a similarly priced white.  Now my French red wine was fantastic.  Maybe the best glass of wine I have had all year.  But $17 for a glass of wine?  I pay less per bottle for the very delicious wine I drink normally.  So the cost for dinner is going to be over $100 when you include the wine and tip.  That's still ok.  We are at a fancy famous restaurant and the food is going to be wonderful.
The Black Truffle Risotto shows up and it smells like heaven.  I love that earthy smell of truffles.  I slowly dip my fork into the risotto and it is not as creamy as I like, kind of stiff.  I put the full fork into my mouth and it does taste wonderful.  However, it is a bit underdone.  I like al dente but this is less cooked than al dente.  It's kind of crunchy.  Oh well.  A bit of a disappointment but I am ready for the entree.  Oh, by the way, my wife commented that she makes a better salad than the Le Cirque salad.
There are 4 choices on the menu for the entree, just like for the appetizer.  I ordered the Pan Seared Salmon because it came with salmon roe which I thought was expensive and must be delicious.  It wasn't.  It was good but not great.  I was expecting to be blown away.  That's what you want when you go into a world famous restaurant, right?  You want to be blown away.  I wanted the top of my head to explode off.  My head remained intact however.  Oh, my wife ordered the vegetable entree.  hmmmmmmm.  We don't go out to eat that much, for reasons I will give in a future blog, but vegetables?  Really?  Oh well, she likes vegetables.  She calmly stated she makes vegetables way better than the Le Cirque vegetables, which I am certain is true as my wife makes the world's best vegetables.
We had to order another glass of wine.  I didn't do the math at that point but my "less than $100 meal at a fancy NYC restaurant" was going to be north of $190, with tax and tip…
Oh well…
The last course is, of course, dessert.  The Restaurant Menu had 3 choices and I ordered the Creme Brulee Le Cirque.  When it arrived, it tasted like every other Creme Brulee I ever had in my life.  No exploding head with the dessert either.  My wife had the Walnut Cake which was not bad but kind of dry.
The bread was good.   hmmmmmmmm…